Don't settle for what's in your doctor's closet...
We own a 4,000 square foot warehouse full of medical supplies
Knee Braces are Covered by Most Major Insurance Companies
Stop by our office today and let our professional staff fit you or your family member properly for a knee brace. We have many different styles in stock!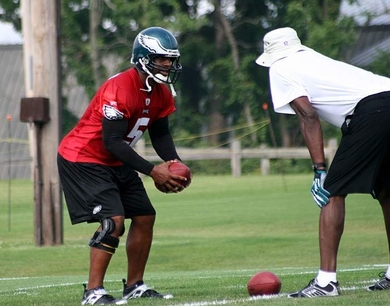 A knee brace can serve many functions depending on the specific problem for which it is being used. If you have suffered a dislocated patella (kneecap), a brace can help keep the patella in the right place during walking, running and athletic activity. After knee surgery like a
meniscus repair
or an
anterior cruciate ligament
(ACL) repair, a knee brace may help stabilize the joint. A brace may also be used to stabilize the knee in the initial treatment of a
fracture
or strain and sprain to the knee.
"Having ACL reconstructive surgery in September 2012, I have first hand experience with ACL Rehab, Knee braces, TENS Units, Bone Stimulators and cold compression Knee therapy. Let my professional staff measure and fit you properly for your knee brace".
Andy Scolnick, President of Seventh Street Medical Supply
---
---
Our Most Popular Adjustable R.O.M. Knee Braces
Provides Dependable support for mild to moderate ACL and/or PCL, MCL, OA and LCL instabilities.

---
Our Most Popular Adjustable OA Knee Braces
OA Braces provide offloading of the medial or lateral compartment for mild to moderate osteoarthritis.

Always in Stock! Ask for the Comfortland OA Knee Brace
---
Our Most Popular Lateral "J" Knee Braces

J-shaped buttress provides lateral patellar stabilization
---
Our Most Popular Post-Op Knee Brace
Post-Op use when full extension weight-bearing protocols are used.

---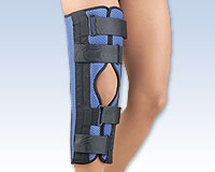 Popular universal knee immobilizer has adjustable side panels to fit a range of sizes. Made of a soft, breathable foam material. Two medial stays for increased stability and three contoured posterior stays for immobilization. Six easy loop lock closures. Available in 14", 16", 18", 20", 22", 24" lengths.
---
Our Most Popular Over The Counter Knee Braces
Ideal for arthritis of the knee, minor ligament instabilities, chronic meniscal conditions, chronic joint pain.

---
---