AirMini™ AutoSet with N20 Setup Pack and Mask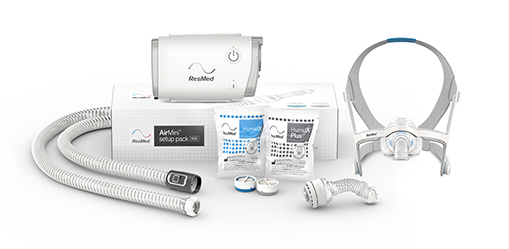 AirMini™ AutoSet with N20 Setup Pack and Mask
SKU:
The AirMini™ with N20 Setup Pack (Mask Included) includes all parts required to use AirMini. (Only the P10 for AirMini, the N20 with Setup Pack and the F20 with Setup Pack are compatible with the AirMini. NO OTHER MASK IS COMPATIBLE)
Settings on the AirMini can only be adjusted with the AirMini App. You can use the AirMini without the app, but you will not be able to adjust the settings or review your CPAP use online.
The AirMini cannot be billed to insurance. FSA/HSA cards can be used. ​