OXYMATIC 411 Electronic Oxygen Conserver | Used in Good Condition (19 Available) | Rx ReQuired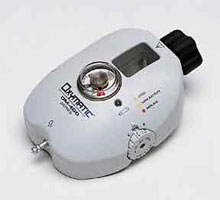 OXYMATIC 411 Electronic Oxygen Conserver | Used in Good Condition (19 Available) | Rx ReQuired
SKU:
OXYMATIC 411 Electronic Oxygen Conserver
Every Breath Delivery with Built-in All Brass Regulator (Continuous flow preset at 2 lpm)
Weighs approximately 1.8 lbs. with the battery
Provides every-breath or alternate-breath delivery with a built-in regulator.
Offers 1-6 lpm flow equivalency settings to service a broad range of patients.
Delivers fixed pulse of oxygen within the first 200 milliseconds of inspiration.
Easy access to the battery compartment.
Uses Size "C" Battery